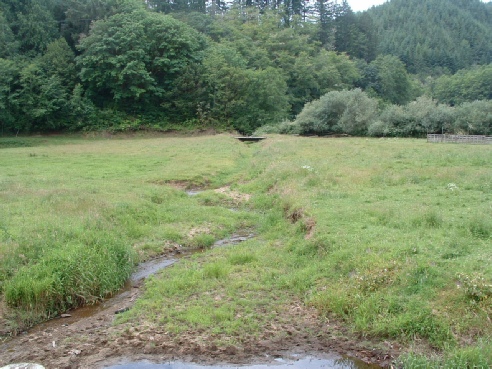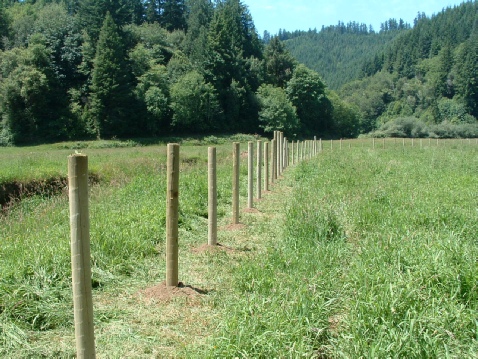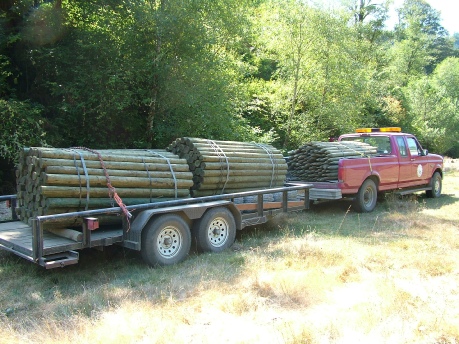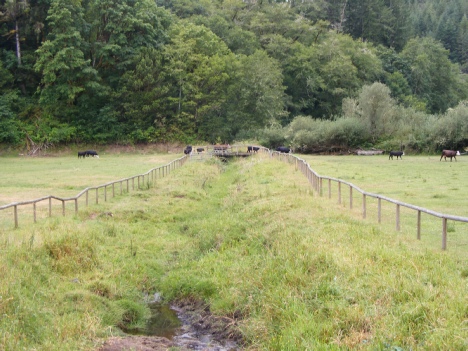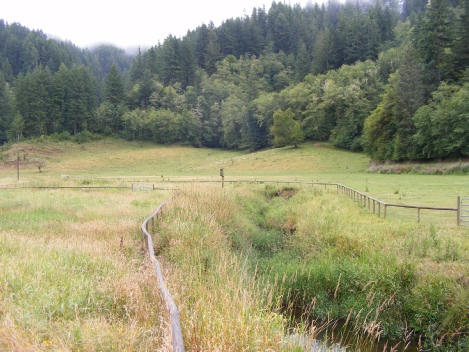 Completed Hatchery fencing with Hatchery bridge in the background.
Upper Johnson fencing completed, prior to riparian planting
Fencing materials arrive at the Upper Johnson fencing site.
Upper Johnson Creek prior to fencing in 2004
Hatchery Creek, a priority Coho stream where in the 1930's, native Tenmile Coho eggs were collected by the millions, and transported all around the world.
Johnson Creek, Tenmile's largest subbasin at 14 square miles,includes tributaries Roberts and Hatchery Creek.
January 2012. Johnson Cr fencing successfully withstands flood waters.