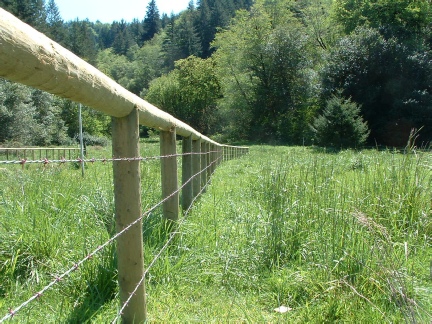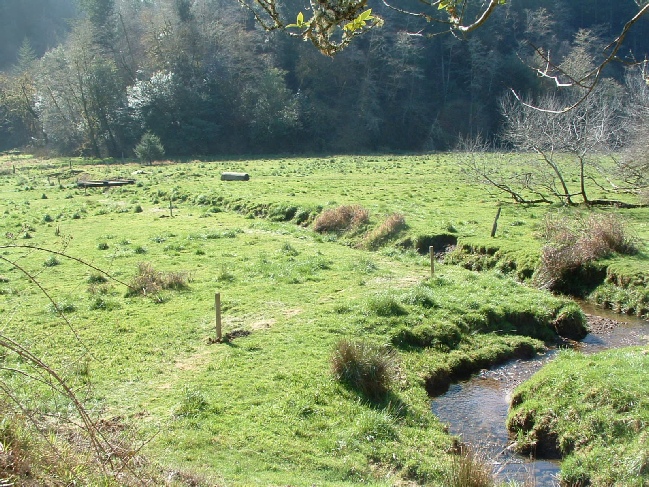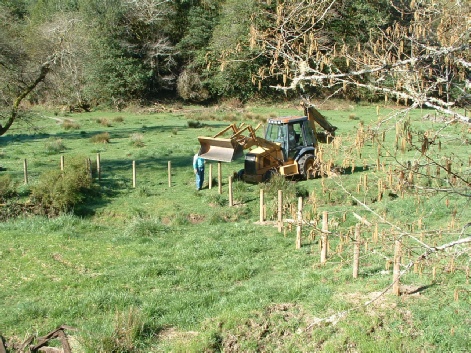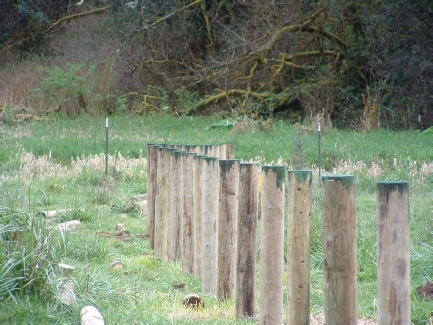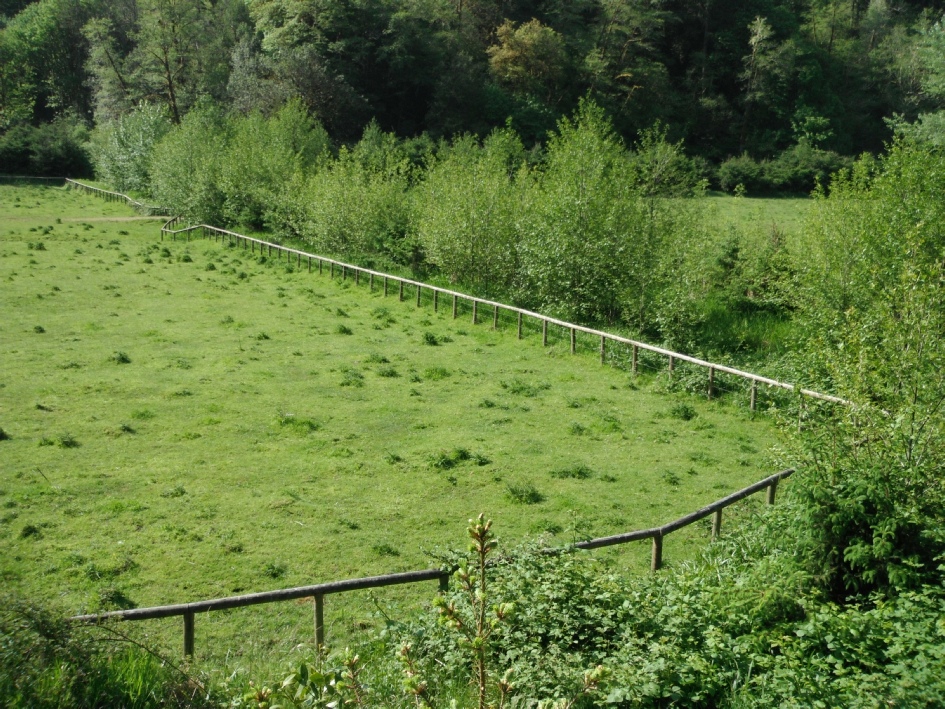 In 2003, landowners and volunteers placed 6,000 ft of fencing and one watering source along House Gulch.
House Gulch in 2002.
Pre-implementation
Adjacent landowner assists our fencing crew by pushing in fence posts with a backhoe.
Posts are 41', and the cut ends are treated. The height is important to allow for deer and elk to cross, but exclude livestock.
Fencing complete, wire is strung across the posts.
2012 photo of the completed site with riparian plantings. A very successful project. Involving Fencing, Riparian plantings, new Bridge and Watering source.