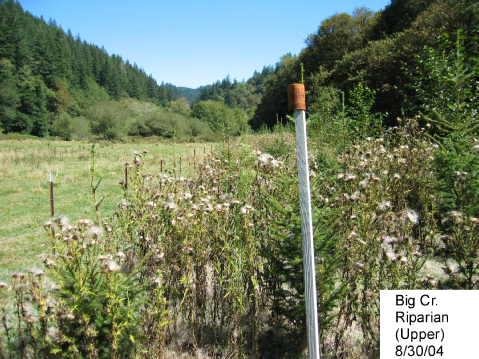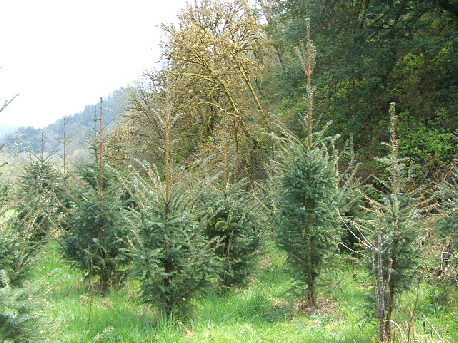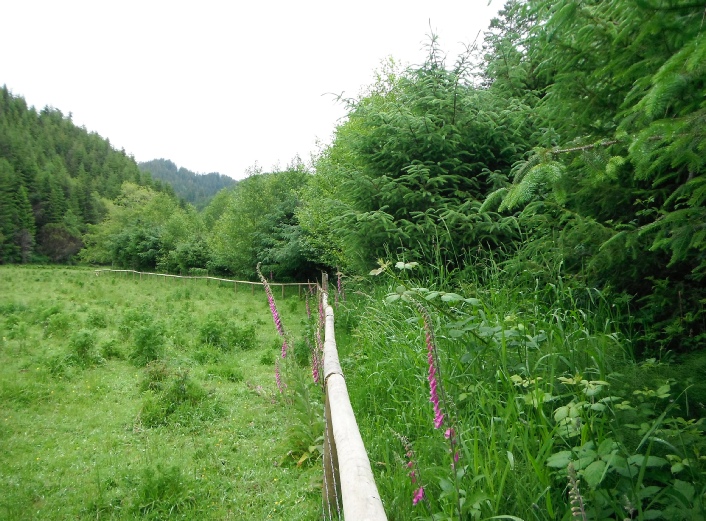 Upper Big Creek in June 2012. (right) Spruces and alders are now an average height of ~ 25-30ft. These trees are now contributing bank stabilization, and wildlife habitat to this section of Big Creek.
Summer 2004. Spruces are an average height of ~ 7ft. Growing very well with little predation or mortality.
Initial monitoring shot in 2001. Approximately 220 Sitka Spurce and 26 Western Red Alder seedlings were planted at this site. (Left)
2003, seedlings are around 2ft in height.